Finalist Feature: CARE Bangladesh
Written by CARE Bangladesh and GKI team members
The USAID-supported Accelerating Innovation for Resilience (AI4Resilience) Challenge supports the co-creation of solutions to strengthen the ecosystem for innovations fostering community-led humanitarian response and long-term resilience. The program is currently being piloted in Bangladesh. This article features one of ten solutions our Challenge Finalist organizations are designing and prototyping. Follow the AI4Resilience Challenge on LinkedIn.
Bangladesh's humanitarian innovation ecosystem currently works in isolated pockets and lacks human-centered and design-thinking approaches. According to CARE Bangladesh's team, grassroots-level innovators, community youth, and those affected aren't actively engaged in the humanitarian innovation process despite their in-depth understanding of the problems and ability to ideate solutions suitable for the local context.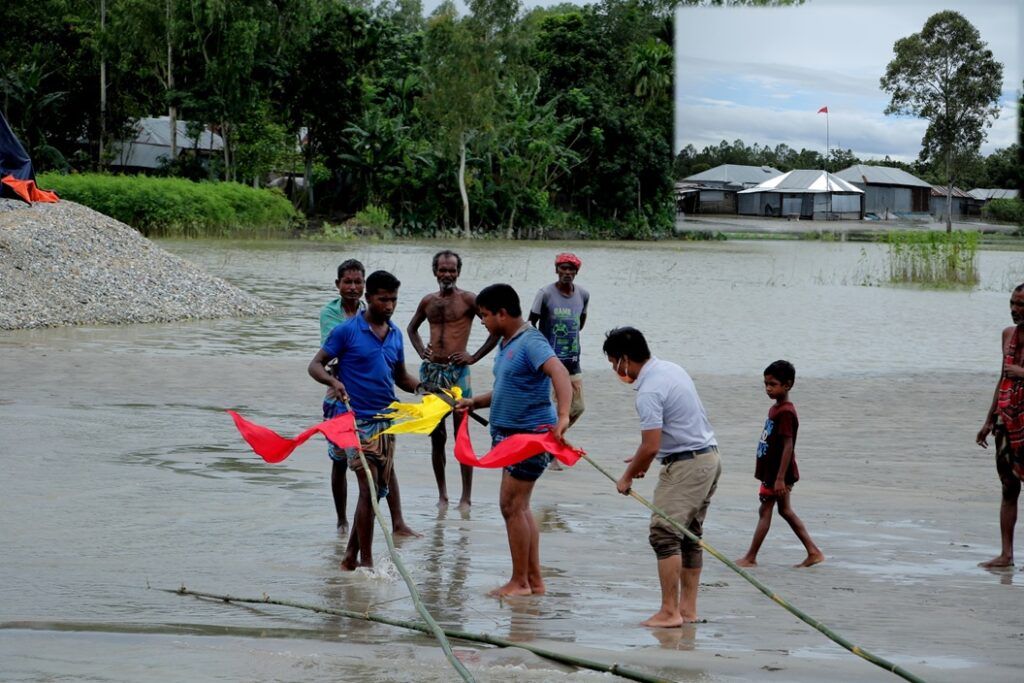 There is no existing mechanism in Bangladesh to connect grassroots-level innovators and stakeholders from the humanitarian, academic, or private sectors to support co-creation and capacity development.
"Active involvement of the grassroots is critical to ensure the suitability of innovations, adoption from the local community, and foster sustainability and accountability to beneficiaries."
The CARE Bangladesh team hopes to design a platform that connects grassroots innovators to others in the humanitarian ecosystem and empowers them to prototype, pilot, and scale new and existing innovative products and services. The co-creation platform will also support small innovators (organizations) in the organization registration process, developing policies and procedures to meet the standard market compliances and product promotion. The platform hopes to convene humanitarian organizations, various levels of government, universities, and the private sector to determine how they can individually and collectively support and scale local innovations.
Follow along CARE Bangladesh's journey and their grassroots-focused platform on their Facebook page and with GKI's social media channels.