Finalist Feature: Bonhishikha
Written by Bonhishikha and GKI team members
The USAID-supported Accelerating Innovation for Resilience (AI4Resilience) Challenge supports the co-creation of solutions to strengthen the ecosystem for innovations fostering community-led humanitarian response and long-term resilience. The program is currently being piloted in Bangladesh. This article features one of ten solutions our Challenge Finalist organizations are designing and prototyping. Follow the AI4Resilience Challenge on LinkedIn.
The team at Bonhishikha believes that vulnerable and socially excluded groups are highly affected in climate crisis-prone areas of Sylhet (Sunamganj), Satkhira, and Rangpur (Kurigram). The team's analysis discovered that the lack of collaboration between government ministries leads to duplication of work and does not address the needs of vulnerable populations. There is also an observable lack of women and marginalized groups' representation and a lack of a feminist lens in these public decision-making spaces. Collaboration, experimentation, and shifting mindsets are needed to address these complex problems that encourage diverse voices in decision-making spaces.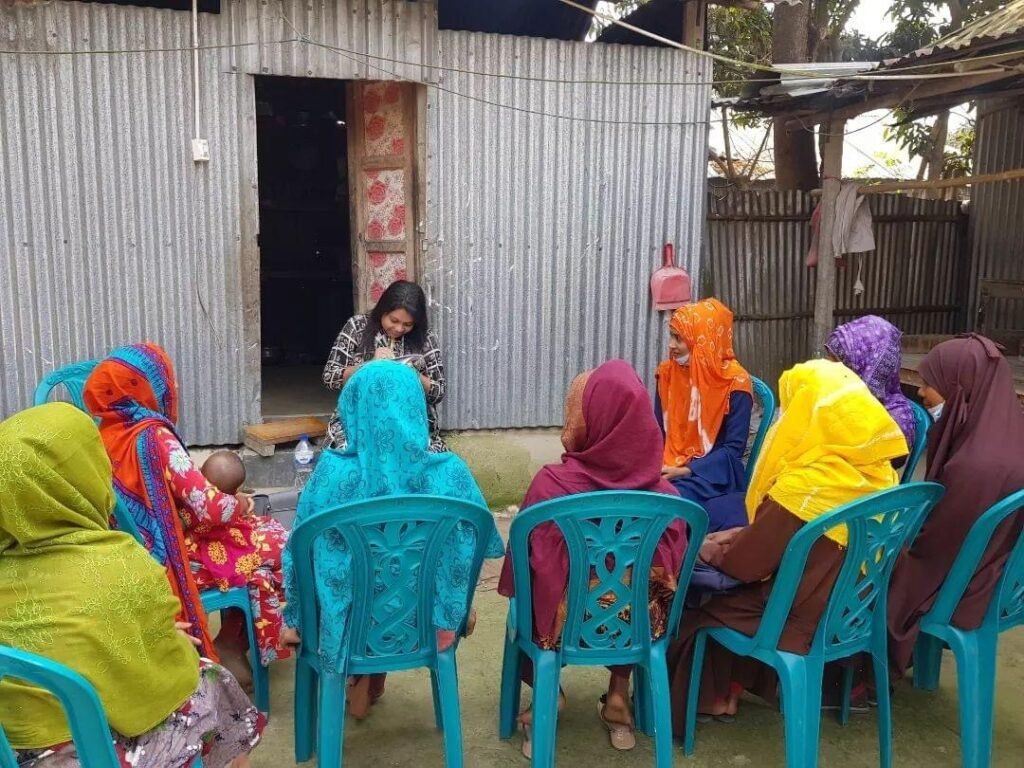 "Bringing in a feminist lens while documenting the impacts of the climate crisis on vulnerable and marginalized groups and designing feminist and sustainable gender and climate interventions will be the strength of the platform."
Bonhishikha wants to develop a collaborative feminist platform bringing together stakeholders to share data and knowledge at all levels. Despite significant data showing the effects of climate change on women and girls, gender-specific interventions remain unplanned or not thought of, even in development spheres of work. Bonhishikha hopes to achieve systematic changes with their solution, which is to create a platform designed to cater to the needs of vulnerable and socially excluded groups that ensures its members' uses a feminist approach in their interventions on climate and gender.
Follow along Bonhishikha's journey and collaborative platform on their Facebook page and with GKI's social media channels.