Announcing Our New CEO: Seema Patel
We are pleased to announce Seema Patel as the Global Knowledge Initiative's new Chief Executive Officer!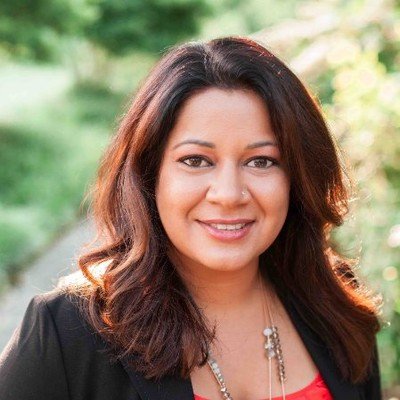 "Ten years into our journey since starting the Global Knowledge Initiative we needed to increase the size of our leadership team and so we sought a tested leader endowed with a clear sense of scale strategy and growth," said Sara Farley, co-founder and Chief Operating Officer of GKI. "Seema's enthusiasm and vision are infectious! I trust her ability and hunger to take what we've built to the next level and I join the entire team in warmly welcoming her." Sam Pitroda, chairman and co-founder of GKI echoed this thought and said, "We welcome Seema to GKI and look forward to her leadership, talent, and expertise to help take GKI to new heights."
Seema started her early professional career as an investment banker, where she advised and raised financing for technology startups and large multinational companies to support their growth strategies. During this time, she discovered her passion for achieving social impact through innovation and private sector business models and transitioned into this space shortly thereafter. She served as a Policy Advisor for the Center for Strategic and International Studies, where she worked to empower citizen voices in designing solutions for economic recovery in postwar environments.
After that, Seema served as an advisor to United States Agency for International Development (USAID) and helped to pioneer the Agency's open innovation efforts, which have successfully channeled more than $250 million in investments into promising social innovations around the world. Most recently, she established the Innovative Design and Advisory practice in the U.S. Global Development Lab, working to foster a culture of innovation in the Agency and empowering development professionals to integrate innovation practices in projects and initiatives across the world.
Through her courage and vision, Seema has demonstrated an outstanding track record of strategic leadership, design excellence, and a passion for leading entrepreneurial teams in the social sector.
"I am extremely excited to lead the team at the Global Knowledge Initiative and to use my experience and passion for collaborative innovation to help the organization reach its full potential," Seema said.